Test Products International - TPI - Handheld Test & Measurement Equipment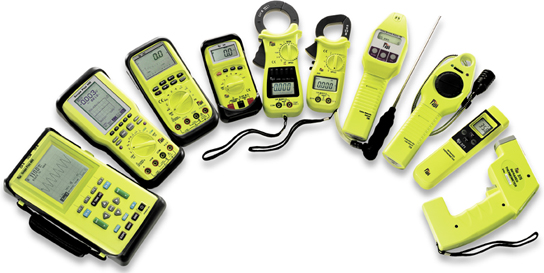 TPI - Test Products International offers a complete line of handheld oscilloscopes, digital multimeters, digital clamp-on meters, gas detection instruments, combustion efficiency, refrigeration leak detectors, digital manometers, contact and infrared temperature instruments, oscilloscope probes, surface mount test clips, BNC-BNC molded coax cables, molded "F" cables, and a full inventory of accessories.

TPI offers a full line of digital clamp-on meters for electrical, commercial, HVAC/R, industrial and process control applications.

Combustion Efficiency Analyzers

Use TPI analyzers to test flue gases in gas and oil fired equipment including high efficiency furnaces and condensing boilers. Measure CO, O2, and stack temperature. Determine combustion efficiency, CO2, and CO air free.

Food Safety, Processing, Preparation

TPI contact temperature testers are accurate, reliable, and built to last. Models 341K and 367D can be field calibrated in less then 10 seconds in ice water to achieve +/- °F system (tester & probe) accuracy within 30 °F to 120 °F temperature renge.

No combustible gas equipment installation or service work should be performed without testing for leaks. Check all pipes, fittings, and valves for gas leaks, if any leaks are found repair or replacement should be performed.

Use TPI indoor air quality meters to maintain acceptable ventilation levels and optimize HVAC systems in living and work areas.

TPI offers Digital Multimeters to fit a wide range of applications including electrical, electronic, commercial, HVAC/R, and industrial.

All TPI manometers feature temperature compensation to ensure reliable, repeatable measurements. Over-pressure protection prevents sensor damage due to inadvertent pressure spikes.

TPI hand held oscilloscopes are portable, making them easy to hold and manipulate.